Are you feeling ready for a change in your life, or job, or relationship?
Do you want more energy, more excitement, more possibility in your life?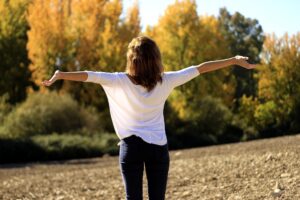 Talking to yourself about things like:
"I wish I knew what I want." or
"If I could just do something different," or,
"What do I want to be when I grow up?"
and you are already grown up?
. . .are signs that you have stopped dreaming. The future you are looking into is bleak and depressing. If that's the case, it's to start dreaming again so you can get clear on what's most important to you. You want to start dreaming again so you can create a new picture of a tomorrow that you want to step into.
Are you ready to change the way you feel, to increase your energy and to look forward to a better future?
Check out this pilot program called
Daring to Dream – Again
This 8-week online pilot program will help you re-ignite your hope for a new tomorrow by daring yourself to create that future to step into.
Everything that was ever created started with a Dream, an idea that stirred someone's imagination and inspired them to take a next step into making that dream a reality. I had stopped dreaming and without a dream, what do you step into? Once I started dreaming again I discovered new steps to possibility and a new reality.
That new reality is living your life with purpose and passion.
Dare to Dream – Again and
• Get clear on what is most important in your life so you can
• Build a picture of what your better future looks like
• Set powerful goals and
• Create a new plan for your life.
Start Date: Tuesday, September 22, 2020
Time: 8 – 9:30 pm
Check out this link to discover if you are ready to start Daring to Dream Again
https://bit.ly/3349G3g
Register today to ensure your spot!