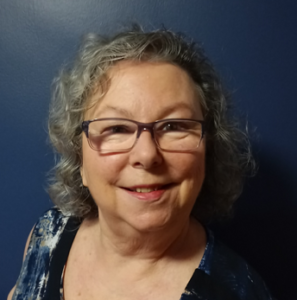 Law of Attraction Life Coach, Passion Test Facilitator, Speaker
Coaching Clients into what's possible for them!
Charmaine's Mission
…is to reignite your buried hopes and dreams so you believe in your ability to create a new life vision that you want to step into.
A Certified Law of Attraction Life Coach (QSCA), Charmaine is a guide to the discovery of what you really want so you have direction, support, and empowerment to step into that new vision.
Her ideal clients are Women 47+ READY to make a change in their lives and re-discover those hopes and dreams buried so they could take care of their families, or build their career; or who are are feeling stuck and frustrated in the life they are living.
Background
Charmaine has an eclectic background of life experience. One day she awoke to the realization that her life revolved around others, not her. She had buried her passions and dreams in a futile attempt to please others before herself. She devoted herself to raising her two children, at times working two jobs to support them. Charmaine went to college in her 40s, and started a business with her father. And she was always there for her family and parents. Sadly, pleasing others and neglecting her own dreams and desires led to depression, frustration, doubt and a feeling of never being good enough. In spite of that, she continued on a quest to find and create a life of hope, passion and purpose.
Her quest led to her a job as a tour guide, which led her to Toastmasters for communication and leadership training. Toastmasters is where she first heard about Life Coaching. Prior to that sharing possibilities with audiences, evaluating fellow speakers, doing presentation skills coaching was what she thought she wanted. Lighting sparks of possibility in people's eyes and encouraging their next steps was a source of joy for her.
The Passion Test and Life Coaching were her next steps. Coaching and facilitating gives her an up close look at those sparks in individuals and small group coaching. It enables her to watch clients take their steps into possibility and share in their successes.
Are you ready to reignite your buried hopes and dreams?
Are you ready to create a new vision of your future?
Are you ready to step into that new vision?
Then isn't it time to contact Charmaine Grace and start taking Your Next Step to Possibility!